France hosted the UEFA Euro's 2016 and the French national side was one of the favorites of winning the international competition as they had a mix of experience along with youngsters in the squad as well as having a number of highly rated players such as: Paul Pogba, Olivier Giroud, Antoine Griezmann and Patrice Evra.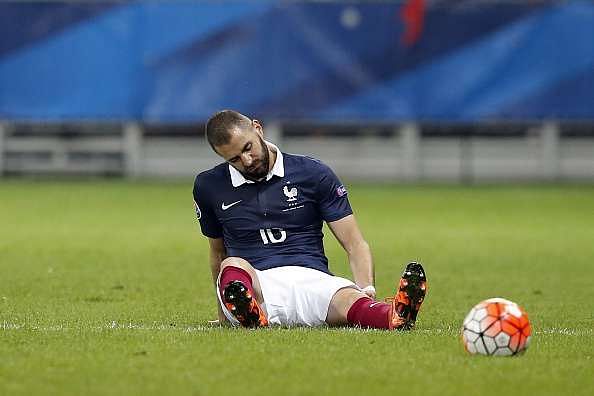 Despite having a well-rounded squad, Didier Deschamps and his team failed to win the latest edition of the tournament and had to settle with a 2nd place finish as they lost to Portugal in the finals.
KarimBenzema could not participate in the 2016 edition of the Euro's due to a scandal that he was involved in along with Mathew Valbuena where both of them had an issue with a sex tape.
The French striker of Real Madrid might had given France the final push that they needed in order to win the UEFA Euro's 2016 but because of this scandal, he was not eligible to make it in.
He is now able to participate in the upcoming international competitions for France but it seems like the head coach of the French national side Didier Deschamps does not have KarimBenzema in his plans.
Didier Deschamps has recently talked about KarimBenzema's current situation and it doesn't look like the player of Real Madrid will be performing for the French national side anytime soon as the 28 year old striker said:
"I have nothing to ask of Karim or another player.I'm going to be honest with you even if he had been available today; I wouldn't have picked him for this squad because I don't think it's the time for him to return to the French team."
It seems like Benzema will not be making any appearances for the French national side as the recent statements from Didier Deschampssuggest that Benzema is not going to be called up anytime soon but this is good news for Benzema as he can just focus on helping out Real Madrid in their journey of defending their Champions League title and snatch away the Spanish title from Barcelona.